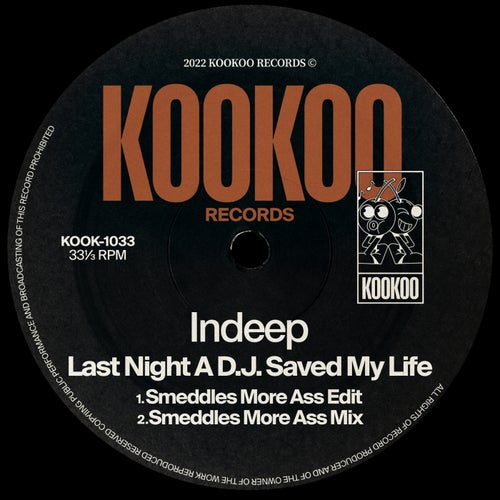 2 Tracks

October 7, 2022
KOOKOO RECORDS
KOOKOO RECORDS continues their summer rollout with George Smeddles' remix of Indeep's classic song "Last Night A D.J Saved My Life". This remix gives the classic tune a new sound with upbeat house drums that give it an infectious danceable feel. The song features bright guitars paired with Rejane "Reggie" Magloire's vocals working in unison with George's drums. The track is an accurate showcasing of George's sound: rhythmical with a distinguished house flair layered with soulful vocals. George is a committed performer with an impressive resume that spans the world over. Among the ever-growing list of his most notable appearances are: Fabric in London, Amnesia in Ibiza, CRSSD Festival and Glastonbury to name a few. Artist Biography Few artists have risen to prominence in the short space of time as George Smeddles has done. Remaining explicitly true to his musical inclination, inspired heavily by a background of Garage, Motown, Jazz, House, Soul and Funk. George's truly unique portrayal of House music has seen him become a distinctive figure on the global stage all whilst relatively juvenile in his tenure. Bursting onto the scene in 2018 with the ever-memorable 'Shake Your Body', the release paved the way for a steep incline that continues to see George's notoriety climb at an exponential rate. Since then, George has continued to stamp his authority on the House music scene, with a constant supply of high-performing releases, including 'Start The Party' - which reached #1 across all genres on Beatport in 2019. As George continues to travel further along his musical journey, he constantly strives for more whilst attracting frequent attention from some of dance music's paramount stables. Now several releases into his album deal with world-renowned imprint Ultra, George is beginning to anchor himself into the highest echelons of the industry as he continues to show limitless potential and relentless work ethic. After almost half a decade of refining the story of George Smeddles, he now enters a new phase in his artistic life cycle. Several new projects, including the launch of his label "South", will only bolster the new level of pioneering that George confidently continues to push. With 2022 fast approaching, you can expect to see a new level of output from George, including larger than life releases on Ultra and other high-flying imprints, as well as more profound advocacy of his strictly "all about house" ethos.
Release
Last Night a D.J. Saved My Life (Smeddles More Ass Mix)
Tracks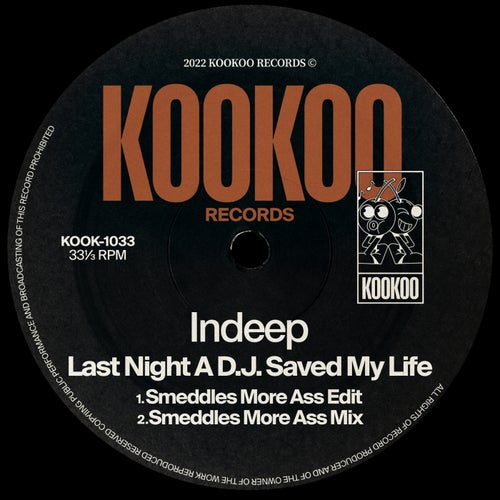 Add to playlist
Create a playlist
Add to cart $1.29
Add to hold bin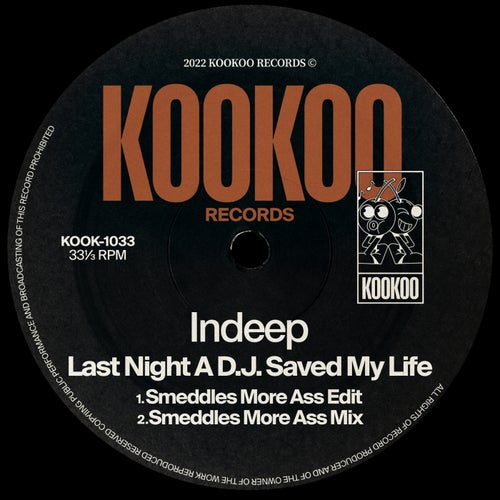 Add to playlist
Create a playlist
Add to cart $1.29
Add to hold bin
No DJ edits available. Request one here.